Lindengracht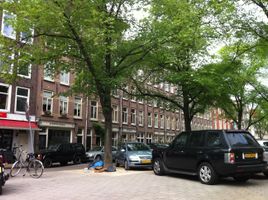 street in Amsterdam
Geographical coordinates: 52.380112 4.884324
Wikipedia
English

Lindengracht
The Lindengracht is a street and former canal in Amsterdam.
It is in the Jordaan neighborhood of the Centrum district just west of the canal belt.
The canal was back-filled in 1895. It connected the Brouwersgracht with the Lijnbaansgracht.
The Eerste Lindendwarsstraat and Tweede Lindendwarsstraat are side streets.
Lindenstraat runs parallel to the Lindengracht.
Source: Lindengracht
Japanese

リンデンフラハト市場
リンデンフラハト市場またはリンデンフラハト・マルクト(Lindengracht markt)はオランダのアムステルダム市 中央区(Centrum)のリンデンフラハト通り(Lindengracht)で行われる露天市場のこと。
Source: リンデンフラハト市場
Wikivoyage
English

Lindengracht

Selling a wide range of goods, fruit and vegetables, fish and various household items. Saturday only.