Beurs van Berlage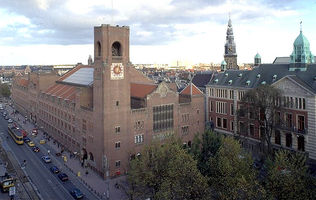 building in Amsterdam
Geographical coordinates: 52.375 4.896388888
Wikipedia
Wikivoyage
English

Beurs van Berlage

Take a guided tour and check out the view from the top of the old stock exchange tower. It was built in 1903 (by Hendrik Petrus Berlage) and is considered the beginning of modern Dutch architecture. Costs €3.50, located on Beursplein near Dam Square.
Italian

Borsa di Amsterdam (Beurs van Berlage)

Il palazzo della Borsa lungo il Damrak, fu disegnato dall'architetto Hendrik Petrus Berlage e completato nel 1903. Oggi è adibito a sala per concerti, mostre e conferenze. Il grande salone interno è sormontato da un tetto di vetro su contrafforti metallici. Al suo interno c'è un caffè.
ca

Borsa d'Amsterdam
fr

bourse d'Amsterdam
it

Borsa di Amsterdam
ja

ブールス・ファン・ベルラーヘ
ru

Биржа Берлаге
sk

Berlageho burza v Amsterdame
zh

阿姆斯特丹舊證券交易所
zh-cn

贝尔拉赫展览馆
zh-hans

阿姆斯特丹旧证券交易所
zh-hant

貝爾拉赫展覽館
Image source:
• Wikimedia Commons Attribution by

The original uploader was Eriksw at Dutch Wikipedia.